Welcome to imdb-a.com: The Stern Fan's answer to "What was that movie Howard was talking about?" In homage to JD's Da Bad-Ass. and IMDb.com.
To search movies click ALL, search by letter, or use Da Data Base. Sequels found under original movie and sequel titles. Howard Stern's Private Parts is referenced daily and can be found under H, S & P, as is the The Larry Sanders Show's "Hey Now!" found under L, not Sal's filing method under "The."
Week of 3.19.18 Vacation Week Check out Marksfriggin.com for show content, then look for movies by title across top of page
Week 3.12.18
Talk of the latest OJ interview and the Naked Gun movies. Talk of Elon Musk saying we needed to colonize the moon in case of World War III. Robin said that wouldn't work, remember the Martian movie that every time they had to go outside, their eyeballs would bulge out. Howard reminded her that there was a movie with Arnold Schwarzenegger when he was on Mars and everyone's eyes bugged out when they went outside but his, so that it should be safe after all. Fred played a clip of a scowling Bella Lugosi from Ed Wood.
Week of 3.5.18
Oscar talk. Mr. Skin in studio for his Anatomy Awards. Go to Mrskin.com and howardstern.com for links to scenes of movies discussed. Talking about how good Get Out is, especially one scene where he's hypnotized. Howard like the Justice League, but didn't think it was as good as the Avengers.
Week of 2.26.18
Monday's show opened with an audio clip from The King of Comedy. Howard said Red Sparrow is Fucking Awesome. It reminds him of the great movie Klute with Jane Fonda. There was a discussion of Black Panther versus other super heroes. Tuesday's show opened with the clip of Lilly Tomlin breaking down during the shooting of I Heart Huckabees. Fred talking about Lurch from the Addams Family. Stephen Colbert is in studio talking about The Late Show with Stephen Colbert and Our Cartoon President. Howard and Robin liked the season premier of Walking Dead. He's watching and still enjoying the Bachelor.
Robin said one of Jon Voight's Ray Donovan costars wished he would tone down his political rhetoric, so Robin played some of Jon Voight's right-wing ramblings. Howard said he's a great actor; was great in Midnight Cowboy, too, but now he's a nut talking to Sean Hannity.  Jennifer Lawrence was in studio to plug Red Sparrow which Howard loved. They talked about Winter's Bone, Silver Linings Playbook and Hunger Games. Jennifer said the only role she was sad she didn't get was the role in Alice in Wonderland.
Talking of JD going out to dinner and eating antelope and other assorted endangered species:
Week of 2.19.18 Vacation Week Check out Marksfriggin.com for show content, then look for movies by title across top of page.
Responding to a replay of JD's failed camping trip:
Image by David Glantz
Week of 2.12.18 Vacation Week Check out Marksfriggin.com for show content, then look for movies by title across top of page.

Week 2.5.18
Talking about the Super Bowl commercials, Howard says he knows he wants to see the new Red Sparrow. He said it look really good, and all the girls weight just over 15 pounds. Robin said all the girls that are fighting really should be looking like Rhonda Rousey. Talking about the Andy Griffith Show and Bobo sniffing like Barney Fife when he's about to say something he thinks is important.  And Joe Pesci from Goodfellows calling his friends you "little prick." Howard thinks that Robert Downy Jr playing the Iron Man is the ultimate male hero. Richard shaved his eyebrows and they say it looks like the guy in The Hills have Eyes.  Howard played a clip from a Christian radio show host that said the movie The Shape of Water was about the devil. In response to Memet saying he's the I, Tonya Tonya Harding of the show:
Talking of Richard Christy's lack of eyebrows:
Image by David Glantz
Week of 1.29.18
Talking about last night's Grammy's and one guy answering questions with one word like Lurch from the Addams Family. Howard again says how good I, Tonya is. Says it's called a comedy, but he doesn't see it that way. The mother is so mean, but there are a few funny parts. Howard watched The Legend of Tarzan and said it sucked. Howard's talking about his limo having a boat radio, Fred plays the music from Titanic. Howard said to look up YouTube videos of Martin Short-he's great. Discussion about a competition between Jason Bourne and John Wick. Robin said Bourne is smarter than Wick. One movie had Bourne stitching up his own wound, where Wick had to get stitched up by a veterinarian. Ralph says Counterpart on Stars is really good. Howard says Jamie Lee Curtis was at her hottest in True Lies. Lesbian caller says Grace and Frankie is great. Howard likes the shows Jean-Claude Van Johsnon, Brave, The Bachelor, and SEAL Team. Discussion about the movie Indecent Proposal and if people on the staff would take money for sex.
Week of 1.22.18
Lots of superhero movie talk. Howard says the DC movies aren't as much fun as the Marvel ones. He's not sure why. The only exception to that was Wonder Woman. Howard really liked Phantom Thread,  Three Billboards and I, Tonya. Howard's talking about the Academy Awards nominations. He's seen all the movies but The Post and Dunkirk. He says all the movies nominated, The Shape of Water, I, Tonya, Call Me By Your Name. and Phantom Thread are really great, but he says if he has to choose, it's Three Billboards. JD says that Howard shouldn't watch Dunkirk on his iPhone; he needs to see it on the big screen. Ronnie said he read the book Donnie Brasco and has seen the movie about 10 times.
Week of 1.15.18 First Time Live on Martin Luther King, Jr.'s birthday.

Caller agreed with Howard that The Darkest Hour was a great movie. Churchill was great. He stood up while the rest of Europe was taking it in the ass from Hitler. Howard said he finally saw Get Out. He said he hadn't wanted to see a scary movie, but watched it and it was terrific. Robin really liked it, too. Fred uses Little Rascals' sound bite for smells. Howard really liked Lady Bird, and both Howard and Robin loved the Shape of Water. Howard really liked Call Me By Your Name. Howard says the shows SEAL TEAM and The Brave should be examples to Ronnie on how to behave in the office.
Lily Tomlin and Jane Fonda are coming in from Grace and Frankie. Both Robin and Fred really like the show. They talked about the great movies Jane had done: 9 to 5; On Golden Pond, Klute, Barbarella, Coming Home. Julia, China Syndrome. She said she'd been in bad movies, too, but didn't say which ones she thought they were.
Tuesday's show starts off with a clip from Ed Wood. Howard talks about his love of the Three Stooges and how Mo Howard was not a fun guy when he got old and would appear on talk shows-like Gilber's impression of Old Groucho. Talking deodorant, Fred plays the Little Rascals sound byte. Trump screened The Darkest Hour and talked through the whole thing. Ralph says that's so annoying. Ralph says I, Tonya is great. Howard and Robin agreed, but say it's not a movie that anyone will see. You don't go to a movie wanting to learn about Tonya Harding, but they say it's great. Allison Janney is great as the mom; Ralph says she's like a Darth Vader. Ralph also says that Star Wars: The Last Jedi is the best-it's as good as the first three movies.
Howard liked Black Lightening. Says it's pretty cool. Robin wonders why they don't call the other superhero movies White Superman? She asks if the lightening is black. Howard says it's pretty cool, there are black bad people that cops can't seem to do anything about, so Black Lightening takes care of everything. He also likes the other black superhero show, Luke Cage. Ralph says the Netflix show Bright with Will Smith is good, too, even though it's gotten pretty bad reviews. Talking about All The Money In the World re-shooting to take Kevin Spacey out of the movie and that Mark Wahlberg got much more money than Michelle Willams, but Howard said that Mark had written a no re-shoot clause into his contract, so they had to pay him more. Fred used the Robert De Niro laugh sound byte from Cape Fear.
Week of 1.8.18
Howard is still talking about The Darkest Hour, saying how great it was. Also, talking about Barbra Streisand as the only woman winning best director at the Golden Globes, he said her movie Yentl was really good. Jason says Runaways on Netflix is really good. He says it's different than the books, but really good. Howard really liked Wonder Woman, though Jason thought she should be for the world, not just one man. Howard and Robin both said Logan was really good, as was Spider-Man: Homecoming. Robin says she thinks the new Star Wars: The Last Jedi was the best movie of 2017.
Week of 1.2.18 Back from Vacation. Happy 2018!

Howard has his list of movies he watched over the break that he's recommending. He said both Ladybird and Call Me By Your Name were both really good. They were both coming of age films, and excellent. He and Robin had a discussion about Call Me By Your Name about if the guy was truly gay. Howard's favorite movie he saw over the break was the Darkest Hour, the Winston Churchill one. He says Gary Oldman was great and the makeup to make him look the part wasn't distracting. He said Churchill was a true patriot, and we need that kind of fucker now. He liked the documentary about the MMA wrestler Conner McGregor. He seems like just a great guy, happy go lucky, always smiling. Robin thought he was kind of creepy. Jason and Robin really liked the new Star Wars, Star Wars: The Last Jedi. Said it was as good as the original ones in the 70's. Ralph didn't like it, and Robin said it was because this movie took the characters to a different place.
Jean-Claude Van Damme is in a series where he's Jean-Claude Van Johnson and Howard said it's really good. He's looking forward to more shows, as he's going to be time traveling. Robins said it sounds like a porn show. Robin said the new Dave Chappel specials are really good.  Howard and JD really liked Phantom Thread. Howard said it's a slow moving movie, but then, holy shit, you're caught up in it. He again said Novitiate is an excellent movie about a woman becoming a nun. He said it's like a doctor going through hell internships to become a doctor, and then making sure the young guys coming up have to go through the same hell. It's just crazy what this woman goes through. Howard says Annette Bening in The Grifters was really hot. Talking of Benjy living in a dorm, Howard said it was like Van Wilder.
Week of 12.25.17  Vacation Week. Go To MarksFriggin.com for a complete rundown of shows and look up movies mentioned by letter across top of this page.

Week of 12.18.17  Vacation Week. Go To MarksFriggin.com for a complete rundown of shows and look up movies mentioned by letter across top of this page.

Week of 12.11.17
Show opens with a clip from The Godfather. Howard said Fred told him to watch a Netflix documentary about David Bowie, and Howard said it was awful. All talking and no music. He said there was another one called Nick Ronson, the man by Bowie's side that also had no music, or they didn't have enough money to get the real music, so used music like Bowie's. Jason said review said it was horrible. Fred said he heard lots of interesting stuff and thought it was good. Howard said he doesn't care how much Bowie paid in rent. Robin said the documentary 5 Years was all good, because it was all music. He had seen a documentary on the Stones that showed them in studio and background singers. Robin said 8 Days a Week was incredible. Robin said she saw a movie called Dark Tourist. JD thought that was funny-he thinks Robin only watches classy movies. It was about people who go to places where bad things have happened. Howard said Novitiate was a really good movie, one of the best movies that Howard had ever seen. It was real dark, all the actors were great. He wondered who would watch it, but it is really good. He said it couldn't see it in any theaters. He says This is Us makes him cry every time. It's really good. Alec Baldwin was in studio. Howard said he loves him in Glengarry Glen Ross. He said Jerry Seinfeld said the scene where's he's telling the guys how to sell, is the best comic scene ever. Tuesday's show opened with a Rodney Dangerfield clip from Caddyshack. Howard said the entire latest episode of Walking Dead was shot at night and even with his advanced equipment, he couldn't see anything.
Week of 12.4.17
Bono and the Edge were in studio and talked about a movie about their band, U2. Howard said Lady Bird is really good. James Franco was in studio. They talked about The Interview
and James Dean. James also talked about watching the Andy and Jim documentary, the documentary about the making of the Man on the Moon, saying it was kind of like how it was playing Tommy Wiseau while directing the movie as Tommy Wiseau. He was in to plug his new movie, The Disaster Artist, which is based on Tommy Wiseau who directed The Room. Howard said he needs to see the original The Room. He can't imagine it can really be that bad. Howard and Robin said this movie was great. James brought in the real Tommy Wiseau for Howard to interview. JB Smoove was in studio from Curb Your Enthusiasm.
JD Tweeted: I lOVED "Phantom Thread"… in top 3 of my fave PTA movies. It's beautiful and mean. I highly recommend.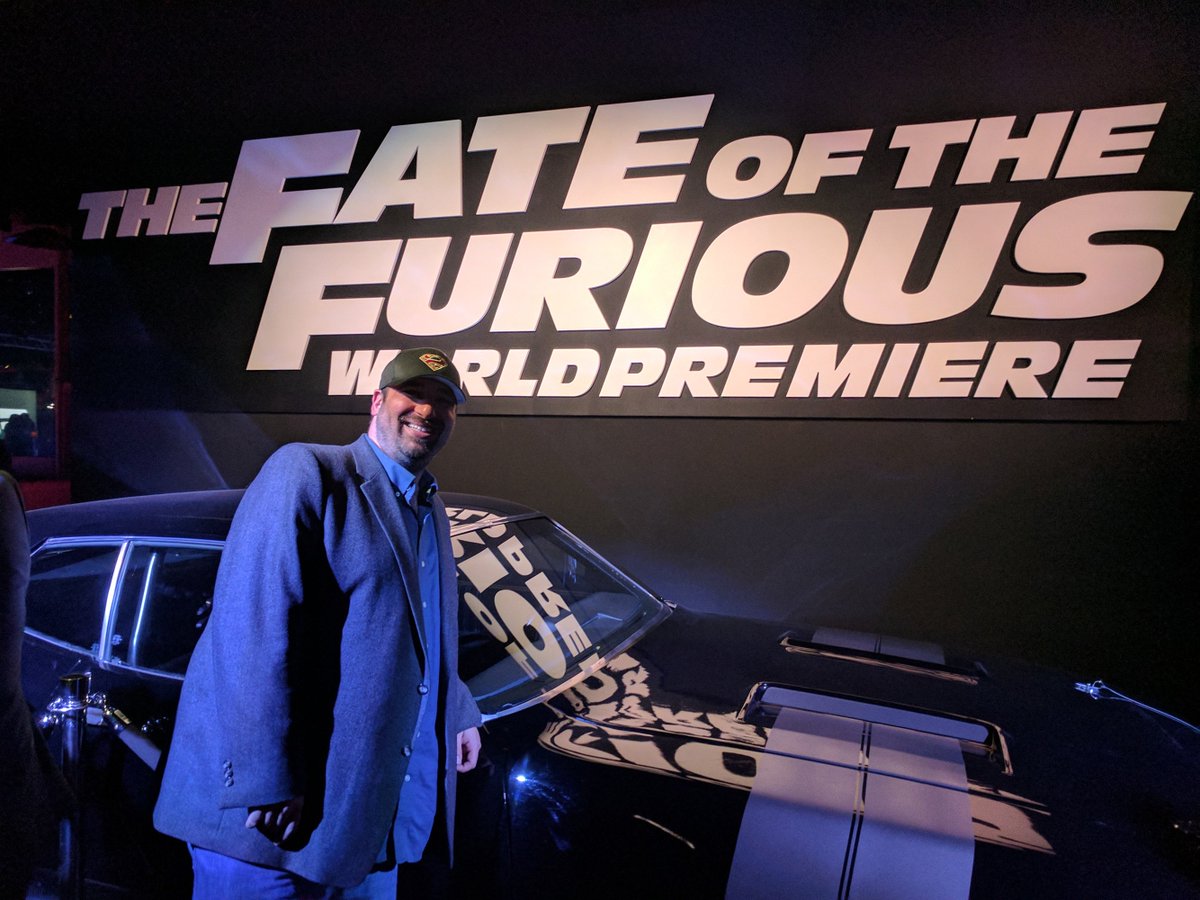 Week of 4.3.17