Week of Week of 12.26.16 Best of Satellite Years

Week of 12.19.16 Best of 2016
Jason Kaplan Tweeted:  Best part of Rogue One is Vader. Worst part is name-checking "Rogue One" in the movie. Overall decent, not great. #UnsolicitedReview
Week of 12.12.16 Christmas Spectacular Specials
Week of 12.5.16
George Takei is in studio. Talking about Star Trek, Pat Morita in Karate Kid. Howard said the movie Lion is really good.
Week of 11.26.16 Back from Vacation
Howard was ranting about how bad things were for poor women before abortion was made legal. Robin said if you want to know how bad it was, watch the movie Vera Drake. Howard said he can't watch that. He said women of means have always had a way to get an abortion, but poor women had no choice but to go to somewhere where they risked their lives to get one, and it's crazy that they're trying to make abortion illegal again. Howard said he was interviewed for a documentary made about Dr. John Sarno called All The Rage. He said that everyone needs to see it because America is in a epidemic of pain. Howard again talked about watching the entire The Sopranos again and Beth found him laughing like a lunatic like Robert DeNiro in Cape Fear.
The guy from Walking Dead, Jeffrey Dean Morgan was on. He was also in The Good Wife, Gray's Anatomy, Watchman, Magic City, Supernatural, PS I Love you. Howard likes Amazon's Man in the High Castle, XMen Days of Future Past. He said Jeff the Drunk was like the guy from District 9 with the bad arm.
JD Tweeted: Just watched a movie called "Fort Tilden" and really liked it and think @brideylee was really great in it and so I recommend it.
Week of 11.21.16 Thanksgiving Vacation Week (All Request Tapes)
JD Tweeted: Kinda weird to say it but "Arrival" is a beautiful Alien movie. Complete opposite of "Independence Day". Highly recommend it.
Week of 11.14.16
Howard still hasn't seen Doctor Strange, but has heard a lot of good things about it and he has always loved the comic. Talking about Ronnie the Limo Driver's only security training was watching The Bodyguard. Kathy Griffin was in studio. She was in the series Suddenly Susan. Robin's news talk of Celine Dion and Titanic. Talk of Ronnie the Robot led to talk of Robocop.
Week of 11.7.16 Election Week

Robin said she saw The Man Who Knew Infinity and said it was really good. She said it was about a guy who came up with a bunch of mathematical equations in the 30's and they are still being proved today. Howard said he's not interested in seeing it. JD said he saw the movie Commando over the weekend after recommending it to Howard and said it was still great, though a little cheesy.
Ralph Tweeted: Just watched an EXCELLENT & INSPIRING doc on @DuffMcKagan   Seems like a good dude, Glad he survived! "It's So Easy and Other Lies" @Netflix
Week of 10.31.16
Their annual Halloween special starts with music from Nightmare on Elm Street and The Exorcist. Howard said Robin's laugh in his haunted house as well as the Ben and Rae complaint room are more scary than The Shining. Wendy the Slow Adult said her top 3 scary Halloween movies are, #1 is Nightmare on Elm Street #3, #2 is Halloween and #3 is Humanoids of the Deep. Richard Christy watched Cabinet of Dr. Caligari at a local church. He goes every year. This year JD went with him. Howard thinks Richard is crazy that he had the Brad Pitt Legends of the Fall movie poster on his wall as a teenager.
Talking about what's best on TV now, and Howard said the 2 best are Walking Dead and The Strain. He likes Ray Donovan, too and Night Manager. Gary says Fargo is good and Robin says Better Call Saul once it got into the 2nd season is really good. Jason said Supergirl is really good this year. Talking about scary genital injury stories that are like The Fly where the guy's penis falls off and he keeps it in a box. Howard and Beth saw Captain Fantasic with Viggo Mortensen. They thought it was really good, and it shows his penis full frontal. It's pretty cool, but it didn't get good reviews. It's about a family that raises their 8 kids in the woods and they can survive and do anything, but then they have to adapt to city life. Howard didn't seem to think that showing his penis helped to further the story, and Robin said most times a woman shows her breasts in a movie it doesn't further the story either, but Howard said he disagreed.
Howard's talking about re-watching all The Sopranos over again, and saying it's still just as great. When asked about the best TV ever, they talk about Breaking Bad, House of Cards, Stranger Things, Jessica Jones, Orange is the New Black (Howard doesn't watch, but Robin likes), Daredevil. Robin likes the Jane Fonda Netflix show, Grace and Frankie. Howard still hasn't seen, but Robin really likes it. Richard agrees with Wendy that Nighmare on Elm Street #2 is good, but he says he says it's only the 2nd best, not best like Wendy says. He watches a horror movie for each holiday: My Bloody Valentine for Valentine's Day, April Fool's Day, and he'll buy and watch any movie with the word Halloween in it.
Fake Arnold was on the phone. Talking of his movies, JD said Commando was his favorite Arnold movie, and is up there as one of his favorite movies ever. Howard said talking about JD and his girlfriend moving in together reminds me of the movie Marty. Also talked about how good True Lies and Maggie, which Robin liked, but Howard said was depressing. Talked about Twins, Conan, mentioned a bunch of his movies that Howard said were all good. Robin said there were a few clunkers in the bunch. Dana Carvey was in studio, and they talked about how great Wayne's World was. They talked about Dr. Evil from the Austin Powers movies looked suspiciously like Dana's impersonation of Lorne Michaels from SNL.
Week of 10.24.16
Howard said the Anthony Weiner documentary Weiner is really unbelievable and disturbing. This guy has it all and just can't stop himself from screwing his life up. Robin saw a documentary on the making of Hamilton, Hamilton's America that she said was really fascinating. Howard said based on what Robin is saying, he knows he won't see it. He said he loves history, but he passes out whenever he hears someone talk about it. He said he read Bruce Sprinsteen's Rolling Stone interview, and decided to read a history book Bruce talked about, People's History of the United States and is really proud of getting through the first 3 pages of this 700 page book. When Howard said how the book starts with Columbus completely destroying this completely peaceful society when he landed in the Indies, Robin said that Howard needs to watch The Vikings as that tells the same kind of story of what conquerors do. Howard said he won't watch it.
When talking about the fight between Brent and Ronnie last week, they all said it was like both the Sopranos or The Godfather. Talking about Bill Murray and all the great movies he's made:  Zombieland, Caddyshack, Ghostbusters, Stripes, St. Vincent. Lady Gaga was in studio. She was in an episode of The Sopranos when she was 13 and won an award for her role in American Horror Story. She and Bradley Cooper are working together to do a remake of A Star Is Born. She says she loves both versions of the movie, the Barbra Streisand's A Star Is Born version and the Judy Garland's A Star Is Born version)  and isn't trying to do a better movie, but trying to do a different take on the story.
Howard said this week's Walking Dead episode was really great, intense and violent, like TV should be. The guy who plays Neegan was in The Good Wife. Howard and Robin made fun of the Talking Dead show afterwards, and how they were so upset to have lost members of their "family." Howard said he was upset, but he was still masturbating 10 minutes after show was over. He and Robin said the show was like the old great violent movies like Wild Bunch. The zombies aren't the scary stuff anymore; it's the humans. Howard says The Strain is still excellent. Jon Bon Jovi was
in studio. He's been in Young Guns 2, U-571 with Matthew McConaghey, Moonlight and Valentino with Gwenneth Paltrow and Kathleen Turner.
Jason talking about Gary leaving his trash after meetings, and Howard said Gary thought he was The Big Kahuna. Talking about Gary's love of vinyl, it turns out Elijah Wood is a big vinyl fan as well. Howard wondered what that guy's doing now, and Jason says he's been in some great TV shows, Wilfred and the new Dirk Gently. Benjy was late to work on Wednesday, and Fred played the "I'm Late" song from Alice in Wonderland.
JD Tweeted: Recomment a movie called "Joshy". I loved it. Nice work by @adampally, @nickkroll, @bretttgelman, @jennyslate, etc. etc.   "And, I just saw this and highly recommend it. Rebecca Hall is fantastic in it." He's talking about Christine
WUS: Talking about Lady Gaga buying Frank Zappas house and his studio and being in awe of the board, Gary said it reminded him of Dave Grohl's Sound City documentary and how revered that board was.
Week of 10.17.16
Howard says Lenny Dykstra's voice sounds a lot like Jack Nicholson in The Shining. Howard and Robin both saw The Accountant and said it was really good. Howard said it wasn't a perfect movie; you could pick it apart, but it's really good. Talking to Brent, he thought his service sounded like Full Metal Jacket. Howard and Beth love Sarah Jessica Parker's new show Divorce which she was in studio to plug. Howard talked about her movies and her old show Sex and the City, which he loved as well. She was in LA Story with Steve Martin, Footloose, Honeymoon in Vegas, Square Pegs, Ed Wood (which again, Howard said was one of his favorites), State and Main. She was fired as a voice for Antz. She wasn't sure why, but then she saw she was replaced by Sharon Stone, and knew they must have wanted a huskier sound.
JD Tweeted: Finally watched the new "Ghostbusters" movie and I laughed a lot. And I somehow can still love the original. Crazy, right?
Jason Tweeted: Finally saw Suicide Squad and while it wasn't the best comic movie ever I really liked it! Hate went way overboard. Sorry I waited so long.
Week of 10.10.16 Columbus Vacation Week
Week of 10.3.16
Robin Lord Taylor, Penguin from Gotham, was in studio. He also had been in 2 episodes of Walking Dead. Ben Stiller in studio. Howard says Keanu Reeves looks great in the John Wick movies. Fred says Luke Cage show is really good, but takes the first 4 episodes, but it's worth it. Howard loves JJ Abrams' West World. Howard's hooked. Howard says Quarry is really good, but Robin hasn't seen it yet. Robin said that she happened to see the Larry Sanders episode that Howard was in, and again said that Howard was a great actor. Howard said he can't watch Deep Horizons, and he still loves Gotham.
Week of 9.26.16
Robin loved the Ron Howard Beatles movie. Richard said Spotify did a Metalicca documentary that was really good. Kate Hudson was in studio.
Week of 9.19.16
Norm MacDonald in studio.
Week 9.12.16 They're Back!
Talk of the death of Gene Wilder during their break. Howard thought he'd be remembered for his great movies Young Frankenstein and Blazing Saddles, but was surprised to see most of the tributes he saw that were shown were from Charlie and the Chocolate Factory, which he sad he didn't care about. Before Robin's news, there was a song parody from that movie. He was also in the Producers, Everything You Ever Wanted to Know About Sex. He met Gilda Radner while filming Hanky Panky, which Howard and Robin both said was a horrible movie. After Gilda died, Gene started a charity in her honor. His first role was in Bonnie and Clyde. Howard said it must have been a small role, because he doesn't remember him in it. He did 4 movies with Richard Prior and they listed Silver Streak and Stir Crazy, but they were also in See No Evil, Hear No Evil and Another You together.
Howard started watching the Sopranos again and really loves it. Robin said she watched Keanu and couldn't get through it. Howard and Robin love the Netflix series The Night Manager (originally on AMC) and Narcos. Howard says even the 2nd season of Narcos is great. They also love Finding Prince Charming and Bachelor in Paradise. Sully, Miracle on the Hudson was #1 at the Box Office. When the Bough Breaks came in 2nd, and Don't Breathe was 3rd.
Howard again said he loves Ray Donovan. Seth Myers, Fred Armison and Bill Hader were in studio to plug the new season of Documentary Now!. Howard says this show is great. Howard listed some of their projects together and individually: Portlandia, SNL, Ice Age, Late Night with Seth Myers.
Week 9.5.16 Labor Day Vacation Week.  Check Archives

Tweet from Ralph:  Is Stranger Things @netflix as GREAT & soaked in #80s nostalgia as this open title? Yes, YES IT… instagram.com/p/BKBR2AqAC0g/
Tweet from JD:  The documentary "Tickled" may be one of the best docs ever made.
Tweet from Jason:  Watched almost all of the first season of @adamruins (Adam Ruins Everything) yesterday. Fascinating, well done, funny show…Though that last episode was a killer.
Interviews played with Kevin Nealon, Sarah Silverman, Jerry Seinfeld, Mark Wahlberg, Maggie Gyllenhaal, George Takei
Week 8.29.16 August Vacations.  Check Archives

Talking about Marsha Mason and the movie Cinderella Liberty and how hot she was bent over that pool table, and her other movie with James Caan, Chapter Two.
Week of 8.22.16
Usher was in studio to plug his new movie Hands of Stone which Howard said he saw and it was really good. Amy Schumer was in studio plugging her book, Girl with the Lower Back Tatoo. In the book, she says the movie Mannequin taught her how to masterbate. Robin couldn't remember that movie. Then Robin remembered it had Kim Cattrall in it. They talked about how much money her movie Trainwreck made. Howard got a preview of the 2nd season of Narcos and said it was really good. He says that along with Ray Donovan are the best shows right now. He likes The Strain, too. He talked about Get Smart's Cone of Silence when a caller put him on Silent mode on her phone, that didn't work.
Week of 8.15.16
Howard loves Night Manager. Robin likes it, but is behind. He still says Ray Donovan is his favorite now. When King of all Blacks asked if any of them are watching a black show, Robin says Power is good. Bachelor in Paradise is actually better than the Bachelor, because the black contestants are always voted off so soon. Howard says people have been telling him he's got to watch The People Vs OJ and the documentary about OJ. He asked Robin which one he should see first, and she said watch the series The People vs OJ first. Robin's news said Sausage Party was #1 at the box office and Jimmy Kimmel (who sat in on Monday) said that gives you hope for America. She reported that the remake of Ghostbusters didn't make enough money, so any reboots in the future will remain animated. Howard and Jimmy both said they hadn't seen it, but they'd both heard it was good.
Triumph the Insult Comic is plugging his Hulu special about the election. Howard was talking about Johnny Depp having a meltdown during filming of Pirates of the Caribbean 7. He cut off his finger during a jealous alcohol and drug filled rage accusing his wife of cheating with her costars. His wife was in Friday Night Lights which Howard said he loved, and loved the series even
better-which he says never happens.
The guy from the McLaughlin Report died. Howard and Robin loved that show. Howard watched a documentary on 50 Years of Star Trek and said it was great. Lucille Ball with her DesiLu Productions has the rights to all the reruns of that show, as well as Mission: Impossible, Manix and That Girl. Talking about an Olympic athlete named Dong Dong. Howard said it was like that character in 16 Candles. Jonah Hill is in studio. Howard saw the movie he's in to plug, War Dogs, and said it's really good, really suspenseful. Says Jonah could win another Academy Award. Talked about his other movies Moneyball, Wolf of Wallstreet and his director is the one that did the Hangover.
Talking about Bobo's sniffing affect being like Barnie Fife. From Doc Ivan:
Week 8.8.16  They're Back Live on Robin's Birthday

Howard loved Duffer Brothers Stranger Things on NetFlix. Robin didn't like it. She watched all the episodes, but couldn't get past the fact that it was a kid show. Howard said to not listen to Robin, it's terrific. Howard says Ray Donovan is still great. Talking about Benjy being in Sharknado 4. Howard says no one watches those. They played a clip with him and Stacy Dash where they are screaming the entire time. Howard says there's no room for acting here. Eric Andre was in studio to plug his show's new season.
Seth Rogen is in studio to plug Sausage Party. Howard asked JD to come in and give Seth his review and he again said it was great. JD said he wasn't high when he saw it, just a little drunk on wine, but the food orgie scene was the funniest thing he thinks he's ever seen on film. Said it had a weird oral sex scene. Co-workers then claimed that JD had been hooting and hollering throughout the entire film. They talked about Seth's other films and projects, Neighbors 2, Preacher, Pineapple Express and Superbad, The Interview, Knocked Up, The Guilt Trip, Green Hornet.
Talking about Ralph's new haircut looking like Sharon Stone:
Wendy the Slow Adult was in studio dress as Freddy Kruger. Hugh Grant was in studio. Howard and Robin both say About a Boy and Notting Hill are two of their favorite movies ever. He was also in 4 Weddings and a Funeral, another romantic comedy that Howard loved. Hugh said that most men are annoyed at his character in the movies. He was also in Maurice, Sense and Sensibility, Small Time Crooks, Bridget Jones' Diary (1&2-he didn't think script worked for his character for #3) and is now plugging his new movie with Meryl Streep, Florence Foster Jenkins, which Howard says he hasn't seen yet. Howard asked him if he watches the box office and Hugh said he'll be in London, so won't feel the same pressure he would feel if he was in LA. He'd never want to be like the Steve Martin character in LA Story where he's shown going into a restaurant and the box office is shown above his head.
Staff Tweets:  Spy is an underrated movie. It's more than 'a movie that's better than you expect it to be'. It's a really excellent mix of comedy & action from Jason Kaplan, and JD says "Recommending a really good movie: "The Invitation". Less you know going in, the better"
Week of 8.1.16 August Vacations Begin

Lots of clips of Fred's use of Eric the Actor's sound effects from Mars Attacks!
Richard Christy Tweeted:  The new episode of @ericandre show is HILARIOUS, don't wanna give too much away but I peed myself laughing during the zombie part @adultswim
JD Tweeted about Sausage Party:  Loved it. Another very funny movie by @Sethrogen.
Week of 7.25.16
Howard still loves Ray Donovan. He saw Eye In the Sky and says it's fucking weird; you're on the edge of your seat the whole time and it's fucked up, but he loved it. Howard says he loves Anne Rice Interview with the Vampire, so he saw her The Young Messiah, and it's really good. Jesus is about 7 and he's walking around doing these miracles. Robin saw The Big Short and felt terrible rooting for these guys to get the money, because knowing if they do will mean the American economy will tank. Howard said he tried to watch that movie, but couldn't get past he first 10 minutes. He hates movies about real disasters. Robin said it was really good. Playing Wolfie clips from the RNC, one of the guys Howard said sounded like the guy from Sling Blade. Shuli said he liked Batman v Superman. Said the costume was great. Shuli was talking about Brent doing a play-by-play baseball game into his iphone, Howard says it's like the crazy character in The King of Comedy. Jeff the Drunk calls in to tell the story of a woman who came all the way from Australia to meet him, and Howard said it sounds like Silence of the Lambs. The singer Aurora was in studio to do her cover of a David Bowie song that Howard loved after he heard it played on the show Girls. Howard played a phony phone call from Christian Bale in American Psycho to a Christian radio show.
Week of 7.18.16
Howard saw Batman v Superman and said Ben Affleck was good as Batman, but the first half of the movie sucked. 2nd half was ok. Talked of Tara Reed being in Sharknado and American Pie. During the news, Robin said that Ghostbusters didn't knock off The Secret Life of Pets as #1, Legend of Tarzan, Finding Dory and Mike and Dave need Wedding Dates followed in box office gross. Howard loved the new Star Trek Beyond movie. Gwen Stefani was in studio and said she worked with Marin Scorsese on The Aviator. Mila Kunis was in studio plugging her new movie, Bad Moms. She was in Black Swan, That 70's Show, Ted, The Book of Eli, Forgetting Sarah Marshall (which Howard and Robin say is one of their favorite movies of all time) and does the voice of Meg Griffin on Family Guy.
Robin said the documentary, David Bowie: 5 Years,  is really good and Howard should watch it. Howard said the new Star Trek is great. He said it's more of a throwback to the series. The characters are starting to pick up more of the cadence of the original actors' voices. It's like the old TV show but with killer special effects and they could afford to hire people who could actually act. When they talked about Garry Marshall dying, Howard said he was a big help to him during the making of Private Parts, talking to him on the phone throughout the process of filming and giving him ideas. Garry had written and directed The Flamingo Kid, which Howard and Robin say is one of their favorite movies of all time. Speech Impediment Man says the Vinyl TV show is really good and thinks Sex, Drugs and Rock and Roll is too fake. Howard again says how much he loves The Bachelor. He says watching it lets him travel the world safely. And now even the men on the show are getting that vocal fry.
Week of 7.11.16 – Special on 101 – Fight Week
Week of 7.11.16 – Special on 101 – Fight Week

Ralph Tweeted: No Escape on Showtime just ended, and I'm still waiting for it to start! If it wasn't for all that meaningless gunfire, I woulda fallen asleep
Week of 7.4.16 – Vacation Week  Howard 101 is running a special on 20 years of Riley Martin; Saturday was Fred's birthday

Riley Martin says Independence Day is bullshit, but the effects are worth the price of admission.
Tweet from Richard Christy:  Return of the Living Dead – Required viewing every July 4th! #brains pic.twitter.com/Voa89XL3ky
Week of 6.27.16
Robin said the season finale on Game of Thrones was really good, but not as good as the week before. Howard agreed. Robin said she heard Zootopia wasn't bad, but Howard said he'll never find
out. He said he's watching Rob Schneider's The Do-Over on NetFlix and it's really funny. Stupid, but in a good way. He got a screener of The Infiltrator. He thought it was really good, but halfway through the movie stopped working. So don't ask him if it's got a good ending, because he doesn't know. Robin saw Race about Jesse Owens and said it's really good and a fascinating story. Robin said he only qualified in 3 events but won 4 gold medals. Howard asked how he could do that, and Robin said that's why you've got to see the movie. Howard said it sounded boring, but he'll watch it now. Says the woman in red from the Game of Thrones is in it, too. Robin said Fear the Walking Dead is getting really good. Howard said he hasn't watched it. Robin hasn't watch the Martin Luther King movie. Gary said it was just ok. Finding Dory is again #1 at the box office. Howard said he'd be afraid to make a cartoon now, because they'll all blockbusters. It would be his luck that the one he would be in would tank. They talked about a Ryan Gosling movie where he falls in love with a love doll and said it was really good. Denis Leary was in studio to plug his new series, Sex&Drugs&Rock&Roll. He was in Rescue Me. He made The Ref, which he said was a good movie. Neither Howard or Robin said anything to him about if they liked it or not.
Week of 6.20.16
During the news, talking about Selma Blair having to be carried off a plane on a stretcher, they were trying to remember what movies she'd been in. Howard said Hellboy is one of his favorite movies. Fred said she was in Cruel Intentions which he was in, but he never worked with her. Robin thought she was in Storytelling, which was that crazy one where she's screaming sexual but racial insults to a black man while they're having sex, and Scream, but then said that was Nev Campbell. The actor that played Chekov in the Star Trek reboot died when his Jeep Cherokee popped out of park and hit him. Howard said some news story reminded him of Room , which was a great movie. He's enjoying the documentary about OJ Simpson. Robin said she thinks Howard and Beth will like Outlander. But Howard said he's enjoying watching all these transgendered shows, especially Kaitlyn Jenner and Magic Johnson's kids. Robin said she saw some crazy movie with Gerard Butler where he rapes his male friend. Howard said Finding Dory is another terrible childrens' animated movie. He said he could tell the entire story without even seeing it. Says it about a fish who gets lots and runs into some great other fish and some not so nice fish and then finds his way home. Gary said that's pretty much the entire movie.
Tweet by JD:  Some things don't live up to the hype…..OJ: Made In America TOTALLY lives up to the hype. Great work by @ezraedelman
Jason Tweeted:  Huge news! I highly recommend the Flashpoint animated movie for anyone who wants to catch up https://www.amazon.com/Justice-League-Flashpoint-Paradox-Blu-ray/dp/B00CENWUYK …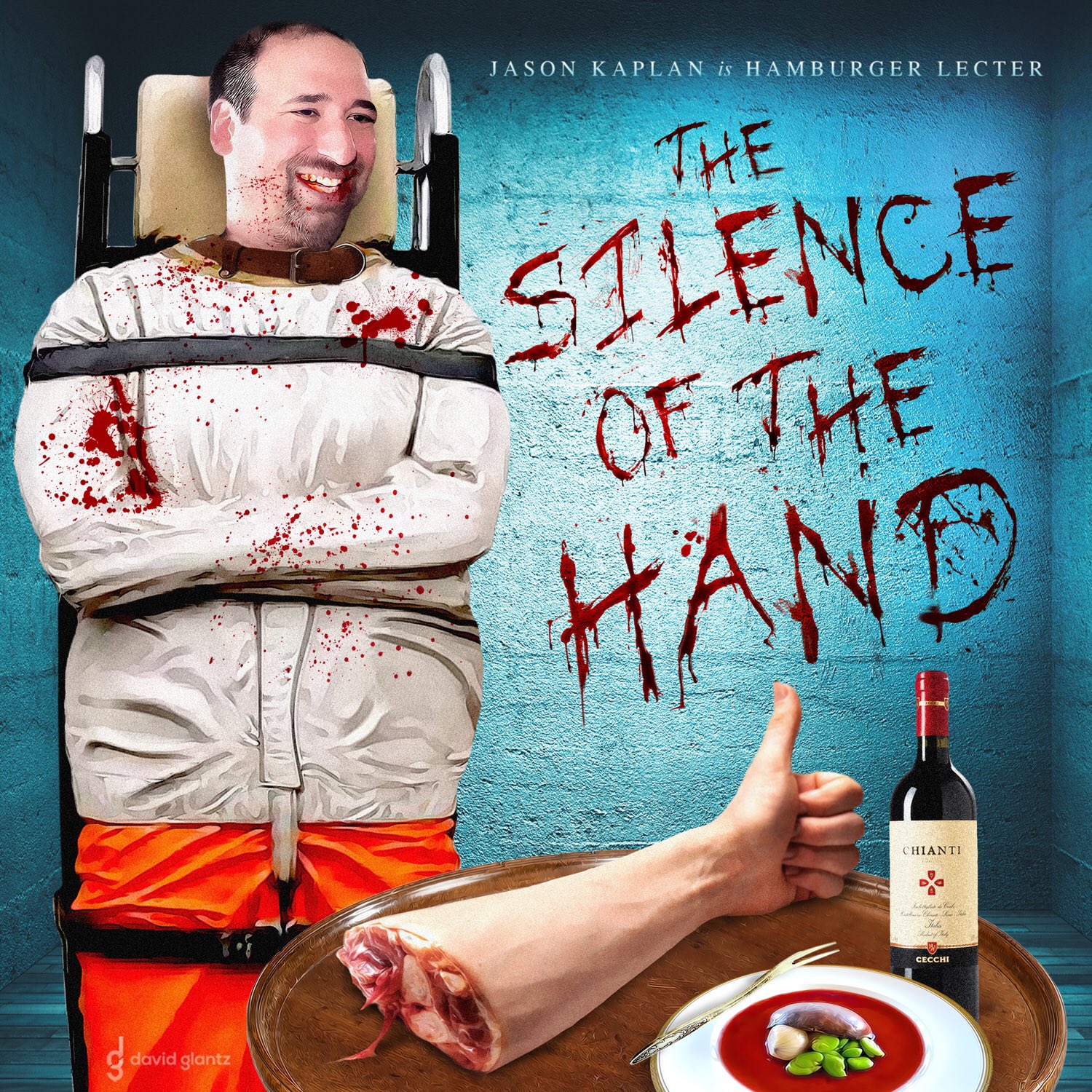 Image by @DavidGlantz23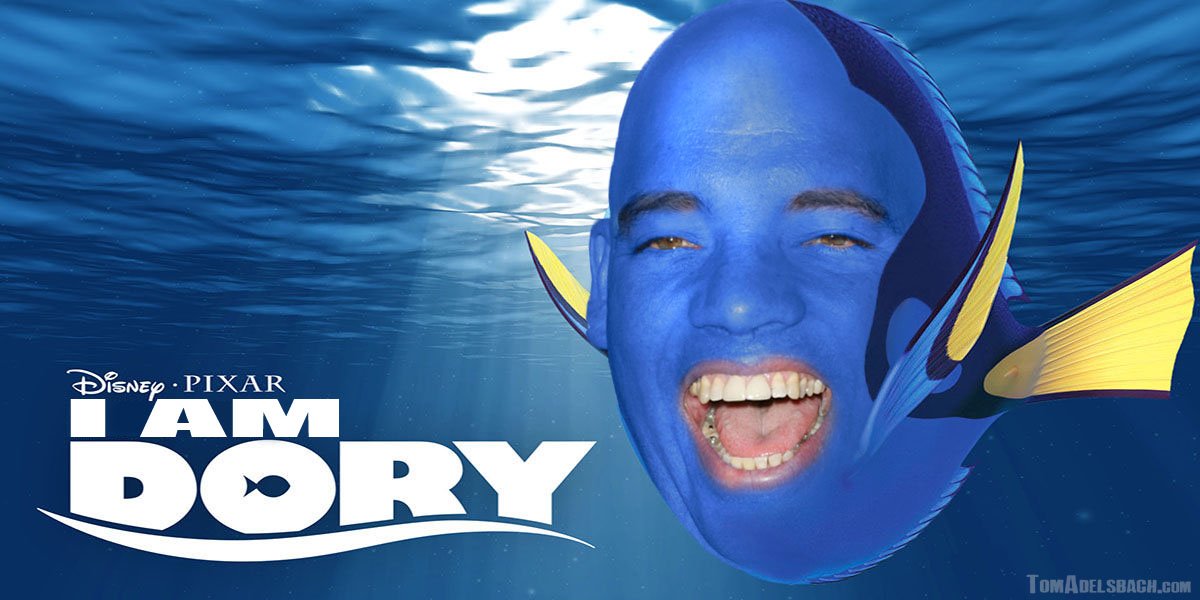 Image by @TomAdelsbach
Week of 6.13.16
Howard said the series about the Aboriginal tribe that are given superpowers, Cleverman,  is really boring. He went to sleep before last night's Game of Thrones, and Robin said this week's was finally good. Robin said The Conjuring sequel was #1 at the box office, and told Howard that he wouldn't want to see it, as it's one of those scary ones. Howard said she was right, that he hates those movies. Ronnie took Howard's advice and watched The Girlfriend Experience and it's so hot that he got lucky with his fiance afterwards. Howard said Ronnie looks like Edward Mulhare who played the ghost in The Ghost and Mrs. Muir.
Stump the Booey had a movie reviewer on and Howard asked her what the worst movie ever was, and she hated to say it because it starred a friend of the show, but it was Tammy-Howard didn't argue with that. Her favorite movie of all time is Back to the Future. She says it's not the best movie, but it's her personal favorite. There was a song from Never Ending Story and Howard said it was a horrible song from a horrible movie. Gary said it was that Howard never saw it so he can't say because Gary thinks it was a great movie that had dragons. Robin said Howard was right, it was a horrible movie. Because the ads were so bad, Howard asked Brent if Ed Wood had been the director of his failed campaign commercial.
Week of 6.6.16
James Corden was in studio. He was first in Gavin & Stacey and Lesbian Vampire Killers, which Howard said was a great movie. Howard likes the Preacher, and XMen: Apocalypse. Robin hasn't seen it yet. Howard was surprised when Gary showed him pictures of the old lady in Game of Thrones. He hadn't realized it was Emma Peel from Avengers in the 60's and he said he used to beat off to her all the time. Robin said she knew it was her immediately, as she was a huge Avengers fan. Howard is surprised the J Lo police drama Shades of Blue was renewed, as he can't get over her being a police officer. Robin said it's really good. J Lo puts on a wig and you get caught up in the show and is totally believable. The new Ninja Turtle movies was #1 at the box office, but it hasn't made as much money as the first one, then XMen, Alice through the Looking Glass and then the Angry Birds movie was #4.
Tweets by Ralph: GREAT movie thats become more realistic/relevant with today's tech…and LOVE MALCOM McDOWELL#GREATVILLAIN twitter.com/carnojoe/statu…  (Talking about Clockwork Orange) And then: Looks like I'll be doin a proper @netflix BINGE July 15th#OLDSCHOOL  Creepily Good Trailer for Stranger Things flip.it/YxFUM
Tweet by JD: DVR'ng so I can watch USA in Copa America live. But I LOVE @VICELAND twitter.com/trak_pants/sta…
Week of 5.30.16
Memorial Day. Visit Mark's Friggin.

Back live on Tuesday. Howard said he loved Pride and Prejudice and Zombies. He didn't know this Jane Austin. He says they should take all the old classics and add zombies. It's so bad that he loved it, and he feels intellectual because now he knows about Jane Austin. The same guy who wrote that also wrote Abraham Lincoln, Vampire Hunter. Howard said this guy's smart to add zombies and vampires to all these smart movies. He won't see The Big Short unless they add zombies. Same thing with the movie Son of Saul about the Jews who put the other Jews into the ovens, and then those Jews ended up being killed themselves. So Robin and Howard say why would I want to see that? Howard Game of Thrones had the origin of the name Hodor is revealed. Howard wondered if George R.R. Martin knew that was the old racist joke Ho-de-door?
Steve Miller was in studio and told Howard he needed to watch Hail, Hail, Rock N Roll, the documentary about Chuck Berry. Howard can't believe Daniel Craig has turned down doing another James Bond movie. He turned down a ton of dough, so Howard says that's an asshole move. Robin says he didn't look that good in the last one, so she's glad he's calling it quits. X-Men: Apocalypse did well opening week, but most critics panned it. Howard loved it. The new Johnny Depp Alice Through the Looking Glass got panned as well. Howard watched the old Superman with Russell Crowe, Man of Steel, over vacation, and thinks this is one of the best. He also said last Saturday's SNL with Fred Armison hosting was really good. And, he still loves The Bachelor.
Tweet by Steve Brandano:  John Goodman is one of the greatest. 10 Cloverfield– if you are in the fence – watch it!
Week of 5.16.16
Show opens with Howard happy that the Kaleesi from Game of Thrones got naked last night. He hasn't seen it yet, and he's sure she's caving to the pressure he's been putting on her to get naked again. He's wondering what he can make her do next? Jimmy Kimmel was in studio and they talked about his movie Windy City Heat. Howard said it was a great movie. Jimmy says he likes to watch it with an audience that hasn't seen it before. The entire movie is goofing on one guy. Howard asked Jimmy if he watches himself on reruns of Win Ben Stein's Money, and he said he doesn't. Howard got an advanced copy of X-Men: Apocalypse. He said it was great.  He again said that if he doesn't like a movie, he won't tell people he saw it, but he'll tell if he likes the movie. He wants the studios to keep sending his these advanced copies. He doesn't want to turn off that spigot.
Howard got to see the advanced copy of the season finale of Banshee, and loved it. He still likes Outlander, 3rd season, or there was a question that maybe he was confused with HIghlander? And he liked Dr. Ken. He says Supergirl is starting to look like all the other shows on TV. He thinks it needs to be darker. Fred started Wednesday's show with a clip from Fast Times at Ridgemont High. Weird Al was in studio, and they talked about his movie that bombed at the box office, but is now a cult classic, UHF. On the Wrap-Up Show, they said they liked the movie. They talked about a great movie that has Anthony Perkins in it, where he plays a mass murderer. Adam Sandberg was in studio to plug his new movie, Popstar. Howard got to watch the first 25 minutes and then the tape died. He said what he saw was hysterically funny. Adam was also in Hot Rod that he claims no one saw, and in MacGruber, The Watch, which Howard said was good, cause they kept it going.
Steve Martin was in studio. Howard said his favorite scene of the movie The Jerk is the part when he's suddenly got lots of money and is in a restaurant and complains that all they're serving is old wine – "Don't you have anything made this week?" Steve said it started out as an idea from his act that he was born a poor black child. He had remembered that it got bad reviews, but looking back, it did get some good reviews. Talked about his first film, a short called The Absent-Minded Waiter, which he won an Academy Award. He said he talked to John Belushi after John had made Continental Divide. John had been so proud of his acting in that one, and wanted to do more, and then he died soon after, within a few months. They talked about his other movies 3 Amigos, Dead Men Don't Wear Plaid, Pennies From Heaven, L.A. Story, Shopgirl and Roxanne. Howard said they were all good movies.
Week of 5.9.16
Howard still hasn't seen Batman vs. Superman. Robin says it's really great. Howard says anyone not watching this season of Banshee is really missing out. Robin said she's watching the Louis CK Horace and Pete and says it's really good. She also said the new Captain America: Civil War is really great. Howard hasn't seen that yet, either. Robin sings a song about her breasts from "Breast Side Story." David Spade was in studio to plug his new NetFlix show Do-Over and his last one, Ridiculous 6.
Week of 5.2.16
Talking about Prince dying over the week Howard was off. Howard saying the greatest movie soundtracks were Purple Rain and 1989's Michael Keaton's Batman. He says movie and soundtrack just blew his mind, and that's when he became a huge fan. The story goes that Tim Burton went to Prince and asked for one or two songs. Prince came back with the entire soundtrack, and he used sound bytes from the film in the songs, which was revolutionary at the time. Howard said he gets his news from TMZ-they have everyone on his payroll and within 5 minutes of Prince's death, they knew all the details. Howard talked about the controversy on Live With Kelly and Michael and later talked about Ronnie's guest appearance on Limitless.
Nicole Bass was in studio, so Fred played the sound effects from The Munsters and Young Frankenstein. Chyna also passed away while they were on vacation, and Howard talked about her making Illegal Aliens. It was a horrible science fiction movie, and he said that Chyna was the worst actress ever. Chyna had been in studio to plug the movie when it came out, and had claimed that Anna Nicole Smith come on to her during the filming. Howard said he likes the new Dice show, at least what he's seen. He saw the first episode and thought it was pretty funny. Fred played Mission: Impossible music when hearing the story of Robin spilling coffee.
Rob Reiner was in studio. They talked about his films: The Sure Thing, which Howard said is one of the best movies ever, A Princess Bride, A Few Good Men, Spinal Tap, When Harry Met Sally, North, which got panned by the critics, and his new one coming out Being Charlie that his son co-wrote and stars in, and one he's working on that's now in post-production, LBJ. Also talked about his dad Carl and the Dick Van Dyke Show and The Jerk. Robert Downey, Jr. was in studio to plug the new Captain America: Civil War with Iron Man, which Howard is really excited to see. He says it's on track to be the highest grossing super hero movie ever.
Week of 4.25.16 – Vacation Week, and 20 Years of Sal on Howard 101 Sternthology.

Replay of David Spade and Tom Arnold interviews. Click Archives or search for movie titles. Also check Mark's Friggin for this week's complete rerun show content,
Week of 4.18.16
Howard still hasn't seen Vinyl, even though Olivia Wilde has a nude scene in it. He's still upset at the Kaleesi from Game of Thrones for not being naked. Howard said he saw the new movie Sing Street is really good. It's like an old John Sayles movie. Howard and Anderson Cooper really like Peaky Blinders. Howard still loves Housewives of Beverly Hills-can't get over the size of Lisa Rinna lips. Why would a beautiful woman look in the mirror and decide to make their top lip as big as the bottom one? A caller talked to Howard about how beautiful the girl Electra is in Daredevil. Says her name is Elodie or something like that. Only a beautiful girl could get away with a name like that.
Katherine Heigl was in studio. They talked about her movies My Father The Hero, Knocked Up, That Night (Howard said he'd never seen it, she told him to watch, and he didn't say anything), Under Seige 2, Bride of Chuckie, Bug Buster with George Takei, 27 Dresses and her TV show Gray's Anatomy. When she was 14, she was in My Father the Hero, which Howard said could never get made now. It's about a girl who pretends her father is her boyfriend to make another guy jealous. She said she was sorry for bad mouthing Knocked Up, saying it was sexist while she should have been plugging it, and should apologize to Seth Rogen, but that it was too late. Howard said she should, even if he doesn't accept the apology, because she'll feel better.
Howard said he watched all 4 seasons of Girls and thought they were great. Both he and Robin thought the finale was kind of weird. Howard liked the last Fantastic 4 movie. Robin said Confirmation about the Clarence Thomas/Anita Hill controversy was really good. Howard said he won't watch it because it's history.
On Twitter: Jason Kaplan tweeted in response to Jason Kaplan Fan Club about the show Flash revealing the identity of the Iron Mask: The. Best. Show. Can't wait (I'm pretty confident with my pick, but we'll see!)
Tweet from Steve Brandano: When the Mayor bust out a gun three times his own size, you know you're watching Banshee (side note the new guy fights with a sword)
Week of 4.11.16 Announcing 30 Million Sirius Subscribers!

Show opened with a parody of the movie theme song Nine to Five "Ronnie's 95". Louis CK was in studio talking about all his shows he's working on: one with Steve Buscemi that you can get on the internet  Horace and Pete;   Baskets, with Zach Galafanakis, a new one he's working on with Albert Brooks, and one with Pamela Adlon and working with Doug Stanhope. He talked about his old show Louie. A caller asked Howard if he really thought Calista Flockhart on Supergirl was being filmed through a filtered lens. Said she looks to good, and the camera looks different. Howard said he'll check it out, but he does think Callista is beautiful. Ronnie has filmed an episode of the TV version of the movie Limitless. He's playing an FBI Agent. Benjy will be in Sharknado 4.
Howard still can't believe Dirty Harry isn't on NetFlix. Robin said maybe Clint Eastwood won't release it, because he wrote and directed it. Howard said that no, he was just an actor in those. Howard got a recommendation from Shadow Stevens to watch Peaky Blinders. Robin said she'd told Howard about it awhile ago. Howard said it's really good, like the Sopranos at the turn of the century and they're killing everyone. Robin said the historical dramas like The Tudors and the Borgias are really good, and they're killing everyone, too. Howard said he won't watch them. Howard said Dice's new show is pretty funny. He and Robin are looking forward to Suicide Squad.
Ice Cube from Straight Outta Compton and Barbershop is in studio to plug his new movie Barbershop: The Next Cut. Ice Cube is in 3 of the top grossing black films of all time. Robin guessed the films were Friday, 21 Jumpstreet, which Howard said wasn't a black film. Gary said the other top grossing black films he was in were Barbershop 2 and Are We There Yet? He was in Boyz in the Hood and 3 Kings. Juliette Lewis was in studio. They talked about Cape Fear, Benny and Joon, Natural Born Killers, Husbands and Wives, What's Eating Gilbert Grape?, The Othere Sister, Too Young to Die, The 3rd National Lampoon Vacation Movie, and now is the subject of a Michael Rappaport documentary, Hard Lovin' Woman about her life. Michael also did the Tribe Called Quest documentary Beats, Rhymes & Life.
Howard loves all the fighting on the Real Housewives of Beverly Hills. He says Gotham is excellent-he loves Paul Reuben, who plays the Riddler's father. He also says Paul Reuben's new Pee Wee Herman Pee Wee's Big Holiday show on Netflix is really funny.
Tweet from JD:  Finally finished "People vs OJ Simson" and agree with almost everyone else that it was the best thing on TV so far this year
Week of 4.4.16
Howard loved the finale of The Walking Dead last night. Robin said it was good, but they didn't need to take 1-1/2 hrs to get there; she said that they shouldn't stretch it, but Howard did like the show, but wasn't happy with the ending, either. He and Robin have been sick, so they're binge-watching all their favorite shows:  The Good Wife, Daredevil. McCarthy is in studio to plug her new movie The Boss. Howard said she can call her own shots now since her shows Gilmore  Girls, Mike and Molly, her movies Spy, Tammy and Bridesmaids and the remake of Ghostbusters, which will be released in July. Howard is still upset at Game of Thrones Kaleesi not getting naked anymore after the first season. Gary said in the 2nd book, which would have been the 2nd season, her dress is described as having one breast hanging out.
Jon Cryer is in studio to plug his new book. He was in the TV show Two and a Half Men  with Charlie Sheen and also worked with him in Hot Shots. He was in Pretty in Pink. He was really excited when they cast him in Superman 4, but it turned out to be a bomb. He was going to be working with Gene Hackman and Christopher Reeve, but it was a different company making the movie and that was famous for making bad movies, and Jon said there was a reason they were known for that, because it was awful. He talked about being offered to read for a part in Reservoir Dogs. He said he read the script on a flight and just didn't get it, because the script's all over the place. Then later when he saw it with Steve Buscemi in the role, he said it was great and he was disappointed with himself for not getting how brilliant the script had been.
Week of 3.28.16 – They're Back!

Howard talked about the death of Garry Shandling and how much he loved his work – how he got the "Hey, Now!" from his Larry Sanders Show, which Howard was honored to be asked to be on to play himself. Howard didn't watch the old It's Garry Shandling's Show, but thought it must have been great. He played the theme song for that one. Garry played Senator Stern in the Iron Man movies, and Howard was told that was in homage to him. Howard would like to believe that. Howard finally saw Creed, and says it's fantastic. He now understands why Michael Rappaport was so upset that Sylvester Stallone didn't win the Oscar and got beat by the guy in the Bridge of Spies movie. He says everyone in it deserved an Oscar, even the fighter, but Robin says he was one of those black guys who didn't get nominated.
Robin said Batman v Superman is really good. She says Ben Affleck is the best Batman ever. Howard said Ben said in an interview that his 4 year old son knows he's Batman, but he thinks the Fed Ex guy is the Joker, so Ben paid him to be the Joker for his son. Howard said Batman v Superman is getting bad reviews, but Robin said she really liked it. She said Ben is the best Batman so far. Jason said he liked Ben Affleck in the role, but was really disappointed in the movie, saying it was long and the first two hours dragged. Robin said at least they didn't go back and do the back story of Batman, and it made her really want to see the Justice League. Jason said he had gone really hoping to like the movie, but couldn't. Howard thought it was because he ate all the way through the movie, and Jason said he started with the pretzels dunked in cheese during the previews, which he finished before the previews were over. Jason later tweeted: "I feel really bad for shitting on Batman v Superman. Don't let that stop you from seeing it. So many cool scenes, worth seeing in theater."
Howard and Beth went to the premier of Steve Martin's Broadway musical Bright Star and said it was great. He loves Steve Martin, says he's a genius. He says he loved his book Enter Standing, and his movies The Jerk, Roxanne and 3 Amigos and Dirty Rotten Scoundrels.Howard said Daredevil is excellent. Said he binged-watched 5 episodes yesterday. He said he went to bed watching the show and woke up to turn it right back on. Robin said despite what Howard said about J-Lo, she really liked the show Shades of Blue. J-Lo has a bad wig, but she's actually good, and Ray Liotta is great. Howard said it must be good, because it was renewed for a 2nd season. Robin said she also liked Downton Abbey. Robin said Walking Dead is also excellent. Howard agreed. Jason, Howard and Robin like Arrow, Flash, Legends of Tomorrow (Robin didn't like this one as much as the others) and Supergirl. Howard really likes the show Girls. Benjy will be in the next Sharknado movie.
George Lopez was in studio to plug his new show Lopez. Howard asked him about his first show, George and then the show George Lopez. George says he's not a good actor, so he always plays himself. Robert Duval called in, talking about the Lonesome Dove reunion. Robert said that was his favorite role ever. They talked about other movies. He said he liked Dallas Buyers Club and Straight Outta Compton. Howard said he didn't like it, Robin liked it and Robert said it had some good things, but he didn't understand it. Howard asked him if he knew what the letters NWA stood for. When he explained the "N" word, Robert said he didn't like some of the Tarrentino movies that use that word all the time (DJango Unchained, which Robin also didn't like), but did like the Nazi one (Inglorius Bastards). Howard said that Brad Pitt was his best in the vampire movie (Interview with the Vampire). Robert said he liked Brad Pitt in the movie Snatch where he played the gypsy. Said that was fantastic. He also liked the movie Beasts of the Southern Wild, and he's trying to find an actress like the girl in that movie for his next project. He liked the Daniel Day Lewis movie The Boxer.
Deadpool is the highest grossing R rated movie, passing Matrix Reloaded. It needs another million in box office in North America to beat American Sniper. Patty Duke died, and Howard thought her greatest achievement was being married to Gomez from the Addams Family. Howard said that was the greatest character ever on TV. She played Helen Keller in the Miracle Worker, then later played Anne Sullivan in the remake. Howard loved her in the Patty Duke Show, where she played identical cousins.
JD Tweeted: This past episode of "Girls" called Panic In Central Park….one of the best stand alone episodes of the entire series.
Image by David Glantz
Week of 3.21.16 Vacation Week – Check Archives for past shows

Talked about Avengers: Age of Ultron Reran interview with Jeff Bridges.
Tweet from JD: This was awesome. @NorahJones killed "He Needs Me". Forgot how great this movie is. pic.twitter.com/vnrdSFMDkg  Punch-Drunk Love
Also from JD:  Louie Anderson as the mom in "Baskets" is one of the best things on TV
Week of 3.14.16
Show opened Monday with a clip from Blue Velvet. Howard says he tried to get those old Dirty Harry movies on Netflix. Says he loves those old movies, but couldn't find them. Robin said the latest Walking Dead was really good. They both said they love House of Cards. A fan called in to ask Howard if the hole in Robin Wright's neck on that show was distracting from her beauty. Howard said no. On Tuesday, Howard said he had a great night Monday watching Arrow, Walking Dead and the Bachelor. He says the vocal fry the woman has on the show is so irritating. He says Donny Wahlberg came out of the closet as a Bachelor fan, too. Robin said she saw 10 Cloverfield Lane and loved it. Howard said he's not watching the People Vs. OJ – he lived through it and is over it. Everyone knows OJ's guilty, and Howard's just glad he's in prison, even though it's for another crime.
Sally Field was in studio. Sally's mother was an actress that guest starred on lots of TV shows and had a role in Man From Planet X. Howard said he and Beth saw Sally's latest movie Hello, My Name is Doris and really liked it. He says the trailer for the movie is awful, because it doesn't look like it would be any good, but they loved it. Howard said Gary liked it, too. He talked about her first TV Show Gidget when she was just 17, then took the role in Flying Nun because her stepfather thought she should take it. He says you don't know if you'll ever work again, so take this job. She said she didn't even read the scripts ahead of time, because she didn't want to be doing that. It was the late 60′s when all her contemporaries were protesting the war and marching, and she was in this awful TV show and no one respected her. It was the same for Spider-Man. She didn't need to read the script because it was a one dimensional role for Aunt Mae just like the Flying Nun. She didn't like the movie, but says she doesn't like those kind of movies anyway. She took it for a friend who was doing her last movie. She got her first movie role after her TV roles was in Stay Hungry. She said she really had to right for that role, coming out of TV comedy. Then Sybil was after that.  She won her first Oscar for Norma Rae and then a 2nd one for Places in the Heart. They talked about Lincoln , Forrest Gump, Mrs. Doubtfire and Soapdish, which later on the WUS Gary said was one of his favorite movies. When she was filming Murphy's Romance she said she had the best kiss ever with James Garner. She said her worst experience with a costar was with Tommy Lee Jones during Back Roads. She likes him now, as they worked together again on Lincoln.
Olivia Wilde was in studio to plug her show Vinyl, which Gary says is really good. She was in Cowboys and Aliens, which didn't do well at the box office, which Howard says just goes to show you never know. It should have done well: it had Hans Solo and James Bond and was produced by the Iron Man director plus was produced by Speilberg. She was also in Tron with Jeff Bridges, who she says really is the Dude from Big Lebowski. Again, it should have done well at the box office, but it also tanked. She was in Skin, which she says was the worst show ever. She did In Time with Justin Timberlake where she played his mother in his first movie. She was in The O.C., playing a lesbian. She was turned down from a role in Wolf of Wall Street because they said she was too old.
Week of 3.7.16
Howard played Ronnie's proposal with a song parody from Jerry McGuire. Then a commercial for Bettlejuice as James Bond. Howard said he and Beth like to watch romantic movies – not the comedies. He said he's seen some really bad ones, but can't remember the names of them. Talked about Michael Rappaport maybe was over acting his upset over Sylvester Stallone not getting the Oscar for Creed. Michael was on the WUS and totally denied that. He said the old Rocky movie was his Jimmy Hendrix. Michael said he got to work with Stallone in Cop Land. Gary said he wishes more people would see that movie, because it's so good.
John Goodman was in studio. Howard says the new John Goodman movie 10 Cloverfield Lane is really good, and John Goodman is fantastic. Howard said he doesn't want to talk about it, because it's a thriller, and you don't know if he's a good guy or not. John is sober now, and said he was drunk during most of the filming of The Big Lebowski and toward the end of Rosanne. He was also in Revenge of the Nerds and Monuments Men. He said he didn't hang with George Clooney and all his guys during that filming, but did ride bicycles all around with Bill Murray. George Clooney had bought everyone on the film bikes. John just got back from Vietnam, filming a new Godzilla movie with the girl from The Room. He said that was so good that he told his wife while he was watching the movie that if he ever meets the guy in that movie, he'll kill him. He was also in Monsters, Inc. Howard asked him about being in the worst movie ever, The Wrong Guys. John said you needed to blame Belzer for that one.
Howard talked about the movie that he couldn't remember the name starring Jennifer Connelly and Ellen Burstyn and was directed by Darren Aronofsky that he and Gary really liked. I looked it up and it was Requiem for a Dream. He says he really likes the stuff Darren Aronofsky does. Howard says he misses the show Boardwalk Empire.
Sasha Baron Cohen was in studio plugging The Brothers Grimsby. Howard says he loved it, and didn't want to give away too many of the gags, so they didn't talk about specifics. Other than the special effects for the elephant vagina and finding that McDonald's Special Sauce was the best liquid to use for elephant semen, and they used tons of it. Howard has loved all his movies, Bruno and the Kazakhstan movie and his old Ali G interviews, that Howard said reminds him of the old days when he'd get nervous doing those live goofy interviews that could go horribly wrong. Sasha said Howard was his inspiration.
Week of 2.29.16
Howard said that the new Sasha Baron Cohen movie, The Brothers Grimsby is really funny and really stupid. Totally ridiculous, and is his kind of movie. Howard still says Gotham is great, so is Walking Dead and Dead Pool. Ronnie says Billions is great, but Howard and Robin haven't seen it yet. Howard and Robin hated Mad Max, Fury Road. Howard said it was like Fast and Furious set in the Desert. They can't believe it won all those awards.  Howard says he's seen cartoons with more vision. Jon Hein disagrees, that the setting and cinematography were amazing. Yes, Jon said that maybe the story was the same as before, but you go wanting an action movie, not a great story. Gary said he needs to finish watching it won all the awards. He didn't think it was any good, either, just over an hour of a car chase. Howard said he couldn't get through half of Joy; thought it was terrible. Robin liked it.
Tina Fey was in studio talking about her new movie Whiskey Tango Foxtrot. Tina said this was based on a real woman's story. She was single and decided to take a chance and go to the Middle East and become a reporter. She said that any woman who's a 4 over here becomes at least a 7 over there because all women are covered. Howard said he'd never do that. Tina said she wouldn't either. Howard again said how much he liked Mean Girls, and how bad the sequel was because Tina didn't write it or wasn't in it. Tina wouldn't say it was bad, but didn't say she liked it, either. She said they had asked her if she wanted to be in it, and she was busy at the time. Howard said that Sisters had been really successful.
George Kennedy died, who Howard said was in the Airplane! movies, and another one that everyone should see, Cool Hand Luke. He said George Kennedy was the best example of the advice his father gave him: to not go to school to go into show business. This guy started out as a consultant on the Phil Silvers Show just because he was in the service. Howard said he could just image what Laurence Olivier, who studied Shakespeare, was thinking when this guy won the Oscar. Howard didn't bring it up by name, but on the WUS, Gary and Jon talked about him doing the movie Sgt. Pepper's Lonely Hearts' Club Band was one of the decisions that kind of killed his career for a time.
JD Tweeted:  "Amy" is good….but "Look of Silence" was robbed for Documentary feature #Oscars
Week of 2.22.16 They're Back!

Howard said November Man is so bad, but he's watched it twice. His Netflix recommended it-saying if you like action, you'll like this one. Robin said Brooklyn is really good, but the girl plays a character that infuriates her-they finally come to their senses and run back to the good guy. Wendy the Slow Adult had taped some tips for the show. One of them was about eating without teeth, saying she had to suck on potato chips to make them soft first. Robin said that was how The Fly had to eat. He would spit on his food first to make it soft. He had no teeth, either. Mr. Skin is in studio to give this year's Skinatomy Awards-check out his website or HowardStern.com for complete listing of awards given.
Howard and Robin both loved The Room, but Robin said it was too depressing. Howard said he loves movies where he wants to  jump out of the window when it's over. They both say Walking Dead has been incredible so far this season. Think the writers should get more credit.  Howard and Robin both loved Deadpool; said it was a great movie. Robin said she wasn't expecting to like it, because Ryan Reynolds had ruined The Green Hornet, though Howard said that wasn't his fault. Howard finally saw Ant-Man  and said he really liked it.
Week of 2.15.16-  Off for usual President's Day vacation. For complete details of all segments, check out MarksFriggin.com

Week of 2.8.16 – Off for usual President's Day vacation. For complete details of all segments, check out MarksFriggin.com

Replay of Jonah Hill's 2014 interview. From the archives: Jonah Hill is in studio, and Robin and Howard said he was great in Wolf of Wall Street, and that the movie was great.  Even Ronnie loved it.  Fred was playing a Dave Grohl song when Jonah walked in and Jonah said the documentary on Dave Grohl is really good (was it this one): Foo Fighters: Back and Forth. and also  Sound City which was directed by Dave Grohl is also really good. After Super Bad, he was offered a lot of those kinds of funny movies, but Howard said it would have been like if Sean Penn would have stayed doing Spacoli in Fast Times at Ridgemont High forever.  Jonah said that Sean was so good as Spicoli because he's such a great actor.  Then he made Cyrus with John C Riley and Marissa Tomei. He got to play a different king of character, then he got Moneyball with Brad Pitt and then Wolf of Wall Street with Leonardo DiCaprio, which he's been nominated for awards.  Robin said Cyrus was a great part after Jonah said he knew he wanted to play Cyrus because he couldn't put the script down.  He turned down Hangover and Transformers to do Cyrus, an indie movie that he got paid $2 for.  He said again that Cyrus was based on Benjy, especially the blank stares.  Howard said Dallas Buyer's Club was really good.  They really liked This is the End, and he got an e-mail from Brad Pitt saying it was a great movie, too.  Martin Scorcese said he filmed Wolf of Wall Street like it was like it was the last of  a trilogy after Goodfellas and Casino.  John Berenthal from Walking Dead (who is also a boxer) has a scene where he has to punch Jonah in the face and Martin Scorcese didn't think it looked real enough, so Martin asked Jonah if he could hit him for real.  He looked at Leonardo to see what he thought, and Leonardo looked away, and Jonah interpreted that as telling him that Martin knows what he needs and even Leonardo doesn't question it, so he said ok. Said it didn't hurt as bad as he thought, but hurt later for days.   Leonardo got a nomination, too, and Howard said he should, because his performance was great.  Jonah said he only made $60,000 for Wolf of Wall Street. He said that was the least amount they could legally pay him, but he would have sold his house and given Martin the money to have that part.  He told Leonardo that he wanted that role after reading the script and he would kill any other actor trying to play that part, so they might as well hire him.  Howard asked him if he'll continue to make funny movies, and he said that he just finished making the sequel to 21 Jump Street, which Howard really liked.  He talked about having the most fun sitting at the Wolf of Wall Street table at the Golden Globes. Howard asked him what he thinks about Woody Allen refusing to go to the award shows, and Jonah said that we know Woody obviously makes some odd choices. He said Blue Jasmine was one of the best movies of the year.  Jonah talked about having to pull out a fake penis during the film, and he thought the best line at the Golden Globes was when Amy Pohler said "If I wanted to see Jonah Hill masturbate at a pool party, I'd go to one of his pool parties."  After his Moneyball nomination where he lost to Christopher Plummer for Beginners, he said that Dustin Hoffman predicted he'd lose to him.  Howard said it really is for the body of work, not for an individual performance.  He's nominated this year against the guy in Captain Phillips, which Jonah says is pretty fucking amazing, and is the favorite to win, Howard hasn't seen it yet. Howard said he also recently saw the Great Gatsby and said Leonardo was great in that.
Replay of Joan Rivers' last interview with Howard from July, 2014 and them talking about the documentary on her life that Howard and Robin raved about Joan Rivers: A Piece of Work. Replay of Jerry Seinfeld's 2013 interview.
Week of 2.1.16 – Howard announced that Crackhead Bob has passed away

On Sunday night, NBC aired a live performance of Grease. Howard said he didn't watch it because it's so awful. Robin said she'd been invited to at least 3 Grease-watching parties, but didn't go to any. Howard said that only kids would want to watch that, but Robin said these were adult parties. Howard said he'd had to watch the movie with his kids when they were small and he hated it. He said he loves movies and he loves music, but when they put those two together, he hates it. Says it's all crappy music, and everyone is overacting and it's awful. Then he says that they're using 30 year-old actors to play high schoolers, and word was that Stockard Channing, who plays Rizzo, was 38 when she made the movie. Howard says the title Grease sounds like it should be the title of one of Ronnie sex tips.
Howard loves The Flash, Supergirl and the Green Arrow. But Howard says Flash is the best. He says all these shows are by the same company, so they need to be careful. They all have the same look and vibe. He says the same of Legends of Tomorrow, which he says is just "ok," but has the same look. Robin hasn't seen that one yet. The girl in Supergirl is really hot, and Howard says the show is getting good again. Robin likes iZombie, but Howard doesn't. He doesn't like a "funny" take on zombies. He feel the same way about the new one coming out soon, Pride and Prejudice and Zombies. Howard and Beth still love to watch the Bachelor together, but watch Beverly Hills Housewives first to build up cache on their DVD. Played a clip of Vin Diesel getting a People's Choice award for Fast and Furious 6, and Howard said he took the award way too seriously-it's not an Oscar, dude.
Talking about being angry when the alarm clock goes off, Fred plays the "Fuck You!" from Ed Wood. During High Pitch Eric's Gas Chamber punishment, Fred played Dead "Fat" Man Walking. On the news, Robin said there was controversy rguarding one of the actresses from Modern Family wore a dress where here breast reduction scars showed.
Image by Tom Adelsbach
Sternthology – An old interview with Cuba Gooding, Jr. He had been in a 2002 movie with Artie, Boat Trip. Artie had bet the crew that he wouldn't remember he'd made a movie with him. When he came into the studio, Howard asked him if he knew anyone in the room, and Artie was right. Cuba didn't know remember working with him. This was the movie that Artie played a gay guy, so he had to prove he was a man by going out on the weekend and banging a local Canadian women
JD Harmeyer Tweeted: Woody Allen's "Irrational Man" takes a bit to get off the ground, but I enjoyed it. I recommend it.
Week of 11.25.16
Howard said he spent the weekend watching the Godfather Epic series, which is the first 2 movies with lots of left out scenes added. Says it's really long, and Howard loves it. Robin said she watched the Lisa Lampenelli special and it was good. Caller said the new George Clooney – Coen Brothers' movie Hail, Caesar! looks really bad. Robin said it's a Coen brothers, so they'll have to watch it. Howard agrees. Howard also said that every movie he sees, he thinks the people should get the award. He really liked Brooklyn, The Room and The Danish Girl. Robin said she thinks the only reason Howard likes the Danish Girl is because the girl is naked, which Howard denies. Robin said she couldn't get through it. She said it seemed the movie was about real people, so she just stopped watching the movie and read about them instead. He says The Room is really good, one of the best movies he's ever seen. He says Bree Larson is really good in that.
Howard wanted to know, with all the controversy about no black actors being nominated, who got a nomination that didn't deserve one? Gary said Charlotte Rampling was one. Then Howard asked him who should get that nomination instead, Gary said Idris Elba, so Howard goofed on him saying that since he's black, he couldn't get into the best actor category, so they put him into the best actress category instead. Gary said he didn't understand the question.
Week of 1.18.16 Monday they were off for Martin Luther King's Birthday

Howard says the movie Brooklyn is really good. The girl in it was also in Lovely Bones. Howard says she needs to win Best Actress. Talking about Howard's parents and not using the computer, Robin said they're like The Gods Must Be Crazy not understanding the Coke bottle. Howard said Mad Max Fury Road really sucked. It was the worst fucking movie. Robin said she tried to tell him that it was bad. Howard said Hit Man: Agent 47 and that was the worst movie and he loved it. The new Bachelor can't even speak, and the girls are even dumber. Talking about his look while wearing a cowboy hat, he said it's like The Twilight Zone's To Serve Man. Howard says Benjy's beard is like Leonardo's in The Revenant. Robin said or like Woody Allen's fake beard in Bananas.
Richard Christy Tweeted: First snow of the winter in NYC, it's a rule that you HAVE to watch The Thing, I am complying @TheHorrorMaster
image by Doc Ivan
Week of 1.11.16 Wednesday, 1.13.16 is the 10 year anniversary of the reveal that JD used the name Da Bad Ass on the internet. We here at IMDB-a.com are eternally grateful; we speak your name!

Howard said The Danish Girl is a really good movie. Says that Eddie Redmayne is a great actor. He's the guy that was in that Stephen Hawking movie, The Theory of Everything. Howard says that he usually says that anyone can play disabled, but he is really good. Robin said that he wasn't disabled throughout the whole movie. The girl in The Danish Girl movie is Alicia Vikander, who was in Ex Machina, and she's so hot. Howard says she's a real actress. Howard wants to know what TV producer green lit putting JLo into that police show Shades of Blue? They've got Ray Liotta, who is great, but then they've got JLo who tries to act and can't even cry on screen. Howard also says Spotlight is really good. He says Michael Keaton is finally in a good one, after that shit Birdman. He's a good actor. Mark Ruffalo and Liam Schriber are in it, too. Gary liked, it, too. Robin did not like it-said it was way too long. Again, Howard said Daddy's Home is really funny. Then he said he watched Adam Sandler's Netflix Ridiculous 6, He said it is really funny; that he was pissing his pants it was so good.
On the 12th, Howard's birthday, he had Sour Shoes in studio. Howard said they should make a movie with him where he drinks a potion like in The Nutty Professor where he's a ladies' man. Sour Shoes says Jerry Lewis even learns how to play the piano in that one. Kevin Hart was in studio to plug Ride Along 2. Before he came in the studio, Howard and Robin both said they'd not seen the first one. Howard wasn't sure if he'd seen any of his movies. Howard lists a few of his movies that made a ton of money, like The Wedding Ringer and Get Hard with Will Ferrell. Kevin said anyone who wants to get into stand up comedy should see Jerry Seinfeld's Comedian to see all the work that goes into the business. He doesn't know where Orny Adams is now. He's the struggling comic the movie follows. A caller said that Howard needs to listen to the soundtrack of the Life Aquatic, as there is a Portuguese guitarist who does versions of David Bowie songs. Fred pulled some up, and Howard, Fred and Robin said they all sucked.
Week of 1.4.16 Happy New Year and THEY'RE BACK!

High Pitch Eric talked about his love of Blue Bloods. Howard says he saw Daddy's Home and it's really funny, it's so fucking stupid. Fred says he watched Client 9 on New Years Eve and says that Donald Trump should watch it, because it's about someone being outspoken and stepping on other's toes, Fred says you'll end up with a Client 9. John Stamos is in studio to start the new year. Talked about seeing the Brian Wilson Story, Love and Mercy-didn't say whether or not they liked it, just that they both saw. He's making Fuller House now. Says the Olson twins aren't in it, and it has nothing to do with money. He says they haven't acted in a long time, and weren't sure they wanted to again.
Howard says he loves the new series Childhood's End. Later in the week he said he finished the series, and the last 2 hours sucked. He said the first 4 hours were really good. He said if he was the producer of one of these shows and the writer showed him the script with this shitty ending, he would have told him to get the fuck out of here! Robin says he shouldn't be surprised, because it was on the SciFi channel, which brought also us Sharknado. Gary gave Howard a DVD of the old movie Watermelon Man that his neighbor was throwing out. Howard says he's not watching that crap, and he doesn't to be given want other people's trash for him to throw away. Gary thought he'd want to watch it.
JD Tweeted:  1/2/16, 4:21 PM "The Revenant" is pretty damn intense. Leo is great. And the bear scene was way more awesome than I imagined.
Samuel L. Jackson was in studio. Talked about Hateful 8, which Howard said he still hasn't seen, The Kingsman and Jackie Brown, which he says was an unusual role for him. He got his idea for his hairstyle in The Negotiator from his hairdresser's sister. He was in The Exorcist 3 with Fabio and Patrick Ewing. He had two lines in the film, and they ended up dubbing his voice with someone else. He never knew why. Said the whole time filming, Fabio was in the hotel lobby standing under the hair dryer. He said he was at an event and heard a voice behind him reciting one of his lines from Pulp Fiction and he turned around and it was Marlon Brando. He said Martin Landau in Ed Wood beat him out for the Oscar that year. He said about 13 people saw that film. People would say to him, "I voted for you, but, you know, Martin's old." Robin asked him how he ended up in the movie Snakes on a Plane, and he answered her "How could you NOT be in that?" He said it was a movie that he would have paid to see as a kid, and that's one of the ways he decides what movies to take. Same thing about the Star Wars movies he did. He said he had told George Lucas he would be a storm trooper-anything-he just wanted to be in a movie. He didn't agree or disagree when Howard said they were the worst movies. Talked about Coming to America, saying that was a point in his life when he had to take the role, he was just starting out.