1991 –
Thought Anthony Hopkins was the best villain EVER–really great movie; really creepy.
When Vinnie brought in his "I love you, Debbie" tapes, Artie was doing his impression of Vinne, and it morphed perfectly into Hannibal Lecter's calling "Clarice!"
In 2014, after the big Howard Stern Birthday Bash, there was talk about some of the Whack Packers not behaving themselves at the party.  Howard suggested some of them coming dressed in Hannibal Lecter garb to any next event.
Howard and Robin talk about this movie a lot. How creepy it is, and they think it's one of Anthony Hopkins best.
In 2016, when Jeff the drunk was talking of removing his dead arm, Jason said he'd eat it.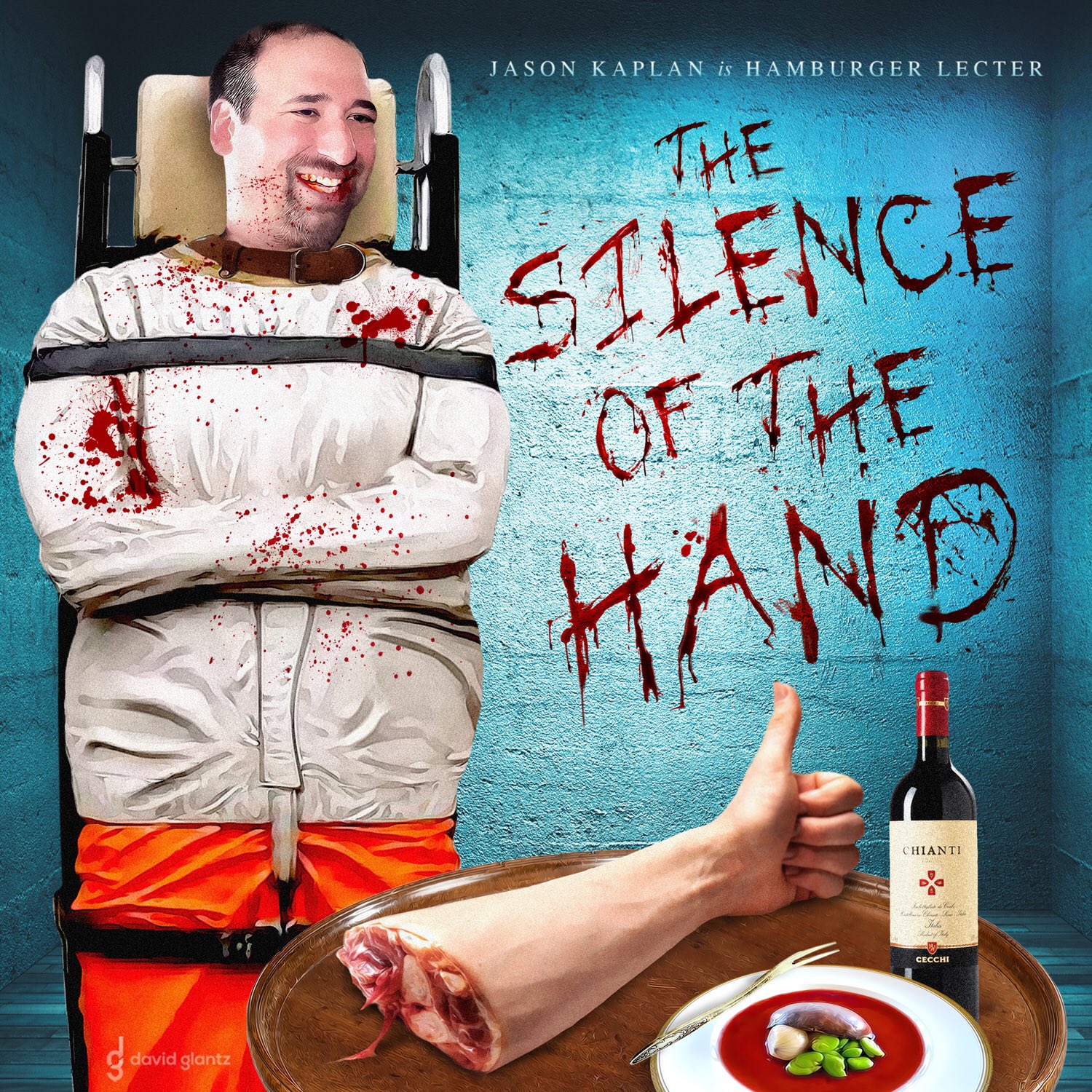 Image by @DavidGlantz23
In response to talk of JD's eating antelope and other assorted endangered species at a French restaurant while out with his fiance: